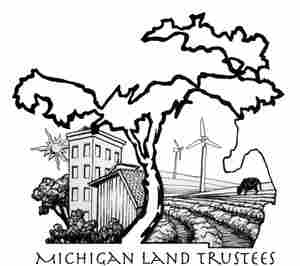 MLT Newsletters


(please keep in mind
that any addresses, phone numbers or other contacts
may be hopelessly out of date!)





Newsletter Fall 2015 Maynard on the Gibbs House and Rita with disaster preparedness.

Newsletter

Spring 2015

. More Carbon sequestration in soils by Maynard and "Call of the Earth" by Rita.

Newsletter

Fall 2014

Rita and Ron

Newsletter

Spring 2014

. Carbon Sequestration by Maynard Kaufman; Tackling Tomato Leaf Spot by Jan Ryan; Preserving Medicinal Plants by Rita Bober

Newsletter

Fall 2013.

Articles by Rita and Ron

Newsletter

Spring 2013

. More board member contributions.

Newsletter

Fall 2012

. Rita and Ken.

Newsletter

Spring 2012

Maynard and Rita author.
Newsletter

Fall 2011

Now edited by Swan Huntoon a_huntoon@yahoo.com
Newsletter

Spring 2011

Maynard and Rita contribute. Roger Ulrich from Lake Village Homestead.
Newsletter

Fall 2010

. More from our prolific writers, Norm and Rita Bober. Also Ben Brown and Jon Towne
Newsletter

Spring 2010

Article on Echinacea, meeting minutes and MLT events.
Newsletter

Fall 2009

. Very lengthy issue with a lot to cover. Maynard, Ron and Rita covering the Transition, Tea and Technological Optimism.
Newsletter

Spring 2009

Ben Brown and Tiny Homes, Rita continues her series on native plants, and Maynard gets down to the roots about money.
Newsletter

Fall 2008

Donna McClurkan and Rita Bober
Newsletter

Spring 2008

Ken Asmus, Ron Klein, Heather Krull, Rita Bober and Lori Evesque are featured.
Newsletter

Fall 2007

. This packed issue includes articles on Bees and Pollinators, Fair Food Matters' Eat Local, Kalamazoo! program and useful plants. An article on the Sunflower Ecovillage rounds out this issue.
Newsletter

Spring 2007

. An article about stinging nettle and a history of MLT
Newsletter

Fall 2006

. 7 articles about our favorite subject: FOOD!
Newsletter

Spring 2006

Harvest Fest, Food Distribution Systems, etc.
Newsletter

Fall 2005

Articles by Maynard Kaufman and Wayne Roberts
Newsletter

Fall 2004

: 3 articles.
Newsletter

Spring 2004

: Articles and goings on of local organizations aligned with MLT. Also update on status of the American Chestnut.
Newsletter

Fall 2003

: Ken Dahlberg, Mike Phillips, and Maynard Kaufman concerning Homeland Security, Poultry and demons!
Newsletter

Spring 2003

(oops missed a couple!) Jan Ryan on plant inspection, Mike Phillips, and an update on KCGI.
Newsletter

Fall 2001

: Features a tribute to Joe Filonowizc by Maynard Kaufman.
Newsletter

Spring 2001

: Kalamazoo Community Gardens Initiative, Jon Towne, and Paul Gilk.
Newsletter

Winter 2000

: Ken Dahlberg and Ben Brown are featured. Last issue under Mikes editorship.
Newsletter

Jan 1998

. More good articles.
Newsletter

Sept 1997

. Check it out, it's compilation of the best of previous issues.
Newsletter

April, 1997

. A short issue consisting of commentary by Mike.
Newsletter

Fall 1996

: One of the best! Mike Phillips, Conrad Kaufman, Jon Towne, Maynard Kaufman
Newsletter

May 1996

: Articles by Mike Phillips, Gyula Ficsor, Billie Dalton, Conrad Kaufman
Newsletter

October 1995

Newsletter

December 1994

. Two local librarians(Sharon Crotser, Bobbi Martindale) write about rural libraries, Maynard about MOFFA, and the trials of building Mike's pole barn.
Newsletter

July 1994.

Essay by Ken Dahlberg describing the elements of a healthy food system. Mike elaborates on "self-provisioning".
Newsletter

January, 1994

. Under the continuing editorship of Mike Phillips.
Newsletter

September 1993

. Poetry contest and article by Mike Kruk
Newsletter

April 1993

. Pete Notier and "Recollections about an old Radical" are featured.
Newsletter

July 1992

. Article by George Filonowicz, poetry contest proposal
Newsletter

December 1992

. Features Sharon Crotser
Newsletter

March 1992

.

THE NEED FOR A THIRD WAY IN ECONOMICS by Maynard Kaufman with a bibliography

Newsletter

December 1991

. A farm report, a review, and prose.
Newsletter

October 1991

. Maynard Kaufman and Mike Phillips.
Newsletter

March 1991

. A health-care oriented issue with articles by two RN's.
Newsletter

December 1990

. Articles by Mike Phillips and Ken Dahlberg, MLT chair
Newsletter

October 1990

. Memorial Issue for

Sally Kaufman

: Mentor, Spouse, Mother, Friend, MLT Director, and former MLT Newsletter Editor.
Newsletter

March 1990

. Permaculture bibliography is featured, with other good reading.
Newsletter

Fall 1989

. Very interesting articles on Forest Management and Perennial polyculture-prairie style at the Land Institute. Mike Phillips, new newsletter editor.
Newsletter

January 1989

. Articles by Roger Ulrich and Tim Johnson. Sally's last issue.
Newsletter

October 1988

.

The Coffin

by Maynard Kaufman, Conference reports by Ken Dahlberg and Jon Towne
Newsletter

May 1988

. A

great

issue about biotechnology with Ron Klein, Don Katz and Ken Dahlberg.
Newsletter

January 1988

. Articles about pesticides and from Sally Kaufman.
Newsletter

October 1987

. Articles by Swan and Jon.
Newsletter

July 1987

. Groundwater issue. Includes an article by Lisa Phillips.
Newsletter

April 1987

. Book reviews by Maynard Kaufman and Bob Applegate. The story of the watercress by Sally Kaufman.
Newsletter

Thanksgiving 1986

. Animal Rights and Deep Ecology are topics explored with articles by Maynard Kaufman, Paul Gilk, and Roger Ulrich.
Newsletter

October 1986

. A short "organizational maintenance" newsletter.

Newsletter

February 1986

. Book reviews, Europe experience by Ruth Agius, poem by Wendell Berry, Prose by Greg Smith.
Newsletter

10th Anniversary (of MLT) 1986

. Not a bad newsletter to read 1st with a history of MLT by Maynard and Sally Kaufman. Joe Filonowicz, Paul Gilk, Ken Dahlberg, Stu Shafer and Jon Towne also contribute.
Newsletter

December 1985

. "A Permaculture Model" by Jon Towne, "On Mutualisms" by Michael Patelle and a book review by Maynard Kaufman.

Newsletter

Summer 1985

. Discussion by Pete Notier of Aldo Leopold's land ethic and review of Masanobu Fukuoka's

The One Straw Revolution

by Swan Huntoon and more.
Newsletter

February 1985

.

Women in Agriculture

. Juliet Minard, Catherine Gauthier, Wendy Price, Susan Rainsford.
Newsletter

December 1984

. A great article about living and teaching in Liberia by Tom Breznau. Also Greg Smith is featured.
Newsletter

August 1984

. More on the Land Trust Farm Permaculture Plan.
Newsletter

March 1984

. Paul Gilk on small diversified farm systems. Summary of Land Trust Farm Permaculture Plan.
Newsletter

1984

(No date on newsletter). A synopsis of MLT history and actions since its inception in 1976 by editor Sally Kaufman. Includes excerpts from previous issues.
Newsletter

October 1983

. Tim Johnson "

COMMERCIAL FARMERS" - A LOT LIKE YOU AND I".

Maynard Kaufman about the downside of large confinement operations (CAFO's).
Newsletter

August 1983

. An issue on Permaculture and Land Use.
Newsletter

Spring, 1983

. Book reviews.
Newsletter

January 1983

. Highlights of :

CONDOS, CORNFIELDS AND HOMESTEADS

THE NEW RURAL RESIDENTS AND LAND USE

Newsletter

September 1982

. A short edition advertising a public panel discussion on land use: Condos, Cornfields, and Homesteads.
Newsletter

June 1982.

Features a letter to MLT from author Ernest Callenbach and an optimistic article by Tom Breznau.
Newsletter

March 1982

. Maynard Kaufman writes about Land use in rural areas complicated by industrialized agriculture and rural "gentrification".
Newsletter

October 1981

. The Land Trust Homesteading Farm, the Rural Feminist Movement and the Journal Project.
Newsletter

July 1981

. Women's issue, getting out from "under" male domination of the countryside.
Newsletter

February 1981

. Ken Dahlberg on some interesting farm legislation, a couple "slices" of poetry by Paul Gilk and a book review by Maynard Kaufman.
Newsletter

November 1980.

Information on ongoing projects, and MLT meeting minutes.
Newsletter

June 1980

. "Land Trust- a Conceptual Overview", and other tidbits.
Newsletter

(Late) 1979

. The 1st one! Article by Maynard Kaufman giving details about the inception of MLT and its IRS charter. Land Trust Homesteading Farm update. Edited by Sally Kaufman.