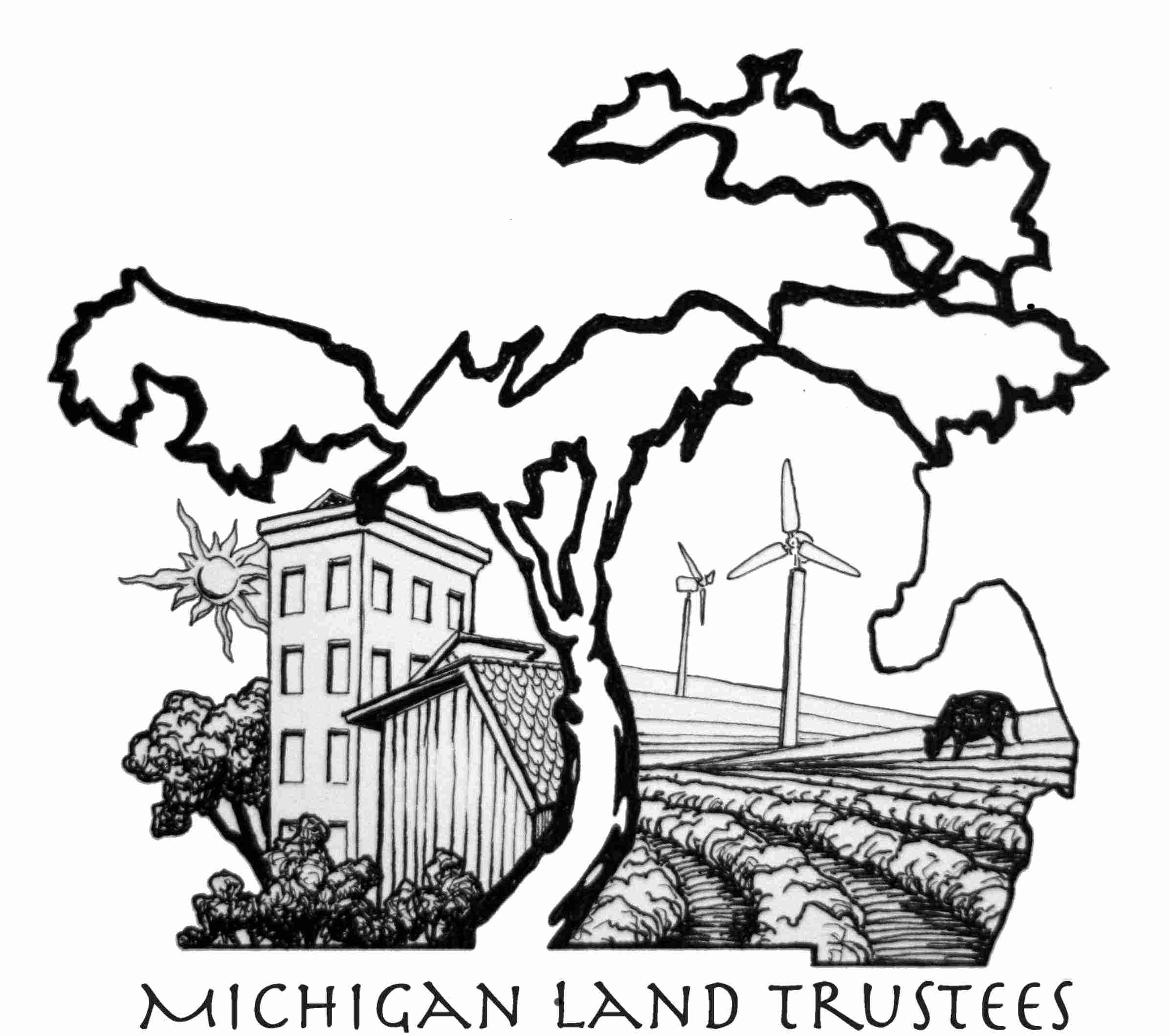 ---


MLT NEWSLETTER
Fall 2013

Cultivating Resilient Communities


MLT Board of Directors:
Rita Bober

Norm Bober

Ken Dahlberg, Chairperson

Maynard Kaufman

Ron Klein

Suzanne Klein

Michael Kruk




Jim Laatsch




Lisa Phillips, Treasurer




Michael Phillips




Thom Phillips, Managing Director




Jan Ryan, Secretary




Jon Towne

, Newsletter Editor


Dennis Wilcox
---
Women and Food: Honoring the Web of Life
By Rita Bober

After reading the book:

Farmer Jane: Women Changing the Way We Eat

by Temra Costa, I wanted to research and write about women in Southwest Michigan who are following the ideas she shares in her book:



Building new farm-to-eater relationships (farmers, CSA entrepreneur, have a Farm Stand, a bakery or a restaurant that serves local food) - Advocates for social change (policy, media, etc.) a person working toward a more holistic food system - a system that nourishes our bodies through healthy food, in a way that protects the soil and wildlife, is fair to farm workers and helps local economics - Promoting local and seasonal food through a restaurant, catering company, community-supported kitchen, a Farmers Market, or a composting business, a teacher of gardening, canning, and sustainable organic growing practices - Networks for sustainable food, use media as a tool for outreach including future farmers, local food sources, etc. - Urban farm women - Promoting the next generation of sustainable farmers



For the most part, women are the nurturers and caretakers of our families. We do the shopping for our food, we cook the meals, and clean up afterwards. It is no surprise, then, that women have the power to transform the way we eat and the way we farm. But we rarely hear about them. Being interested in gardening, I have seen a lot of books written by men on farming (and gardening), and articles on well-known male chefs. The author, Temra Costa, profiles twenty-six women who are working toward a more holistic food system. Women in this book share a love of the land and animals they raise. Love of the land focuses their efforts on preserving the soil and love of animals motivates others to challenge the factory farm system. Agriculture needs to be a business that is one of service to the common good. Women Foods & Ag Network is one website that supports and advises women on this journey. Below are some of the women in southwest Michigan that are making a difference.




Dale Abbott - The Trybal Revival Community Garden; Common Ground of Kalamazoo


Dale grew up on a farm and has had backyard gardens most of her life, so she's familiar with the concept of growing food for direct, personal consumption. Many people are not comfortable with this concept. The vast majority of our population is completely disconnected from their food. For many people, food only comes from a store or is served from a commercial kitchen — the concept that they could eat food that was not processed or prepared by some "entity" outside their control is pretty far outside their box.
"When my partner and I moved to an inner city neighborhood and were offered a small, flat, sunny vacant lot next to our house, we immediately jumped at the opportunity to create a community garden. The first year was challenging – people liked the idea, but weren't sure they wanted to participate; the second year we worked a bit at recruiting people in our neighborhood, and by the third year we had people coming to us asking to garden with us. Starting the community garden was the launching point for our involvement with other community food initiatives in Kalamazoo.
"We started the The Trybal Revival Community Garden 4 years ago; that was our first step in connecting people with fresh food. Since then we partnered with the Kalamazoo County Land Bank to acquire several abandoned, now-vacant lots in the block next to us and are developing a small edible forest with fruit and nut trees, berries, some perennial vegetables and space for annual vegetables as well. This is the Trybal Revival Eastside Eco-garden, and it is a long-term project, we may not live long enough to see some of the trees become fully mature, but the project has a lot of immediate benefits too. Aside from the annual gardening space, it serves as a model for urban food production. People need to realize that you don't need a 100 acre farm to grow food – there are pockets of vacant land all over the city and those could all be green pockets growing food for people in those neighborhoods, or being sold to local residents or restaurants for income.
In addition to our community gardening/greenspace projects, last year I revived an old project that had been in the works for a couple years, which was to make very basic, easy to follow instructions available on how to grow food and how to prepare food. This materialized as a website: www.FromPlantToPlate.org. The website is intended to be used by individuals as well as educators and fresh-food providers to help educate and encourage people to grow and eat fresh food.
Through our involvement in community gardening we were instrumental in establishing Common Ground Kalamazoo, the Kalamazoo Community Garden Network. Common Ground was formed as a collaborative between the Kalamazoo County Land Bank, MSU Extension, Fair Food Matters and The Kalamazoo Nature Center. We remain actively involved in this organization that helps support over 40 community gardens throughout Kalamazoo County.
For us this started as a way to improve our little slice of the planet by creating positive greenspace on vacant lots and building community with our neighbors—that remains at the core of our mission. We read a lot of depressing news about what's going on in the world, and most of it we can't effect change over . . . so we do what we can where we are . . . and hope it helps."



Erica Barajas – Executive Director at Fair Food Matters; former program manager of the Growing Matters Garden and helped develop the Douglass Farmers' Market


Erica's awareness of food issues got a kickstart from serving as a volunteer in the United States Peace Corps in Bolivia from 2007-2008. She was assigned as a Natural Resources volunteer because of her background in science, and worked with the elementary school in the village to develop a school garden program. She also started experimenting with growing her own food during that time, in pots made from recycled two liter bottles and tires in a shared patio space. She was surprised to learn that in Bolivia local, fresh food was normal and cheaper than processed foods and it made her wonder why the system in the US is so different.
Erica was originally hired at Fair Food Matters in April, 2010. She also serves on the board of directors at the People's Food Coop, and is a community organizer and workshop facilitator with ERAC/CE (Eliminating Racism and Claiming/Celebrating Equality). In her spare time, she is pursuing a bachelor of fine arts at Western Michigan University, and occasionally plays percussion with the Kalamazoo Philharmonic.
"This is an important part of my life because I see access to healthy food as a human rights issue, and now that I know that I can't remain silent about it. There are huge disparities in healthy food access which contribute significantly to differences in public health outcomes such as the recent news about infant mortality rates in Kalamazoo. Another reason that this has become an important part of my life is that I love working with people and I've met so many passionate people who are working on similar issues. I'm part of a community that believes in taking care of its constituents, even if we're not doing that well enough yet."



Lucy Bland – Founder and Program Manager of the Can-Do-Kitchen, a program of the non-profit Fair Food Matters; a longtime owner of the People's Food Co-op and involved with a growing anti-racism/anti-bias community, spearheaded by ERAC/CE (Food Justice)


"It started in high school, when I took a psychology class and decided that would be my major in college. During my second year at WMU, I took Roger Ulrich's Psychology class, Introduction to Human Behavior. It opened my eyes to the horrible things we do to each other and to the earth and led me to seek out WMU's Environmental Studies department. From there, the road led me to the People's Food Co-op, where I volunteered and eventually worked for four years. During my time there I learned about healthy food choices, started questioning where our food comes from, and why so much of it was controlled by large corporations. I also joined the Kalamazoo Community Gardens Initiative where I learned about the benefits of growing our own food in community with others. During this time, I unknowingly launched myself head-on into food justice issues and learned firsthand that it doesn't work to "help, fix, and save" people. I continued to do work that fueled and compelled me – native plant gardening with Tom and Nancy Small, teaching high school youth to cook from scratch, teaching my peers how to start and maintain community gardens, growing and selling food at the farmer's market, networking with small growers, learning commercial cooking, homesteading, people management, and program development skills. My life with the People's Food Co-op, Kalamazoo Community Gardens Initiative, and Fair Food Matters (for 11 years) has always been a weaving of food, justice, and access issues. Thirteen years later I am finally beginning to understand how absolutely crucial health equity, education equity, and food access equity are and the role I can play in getting us there."
"Fair Food Matters has been such a central tenant of my life, I feel that its struggles and successes are often my own. There is no leaving work at home; it all blends together. Most notably, the growing understanding of food justice and food access has been a tandem journey for Fair Food Matters and I. I feel we have finally found our path by joining a fellowship of individuals and organizations who are charting a path into a future where community and equity are stronger than capitalism and greed."



Nancy Essex – Owner of Flowerfield Enterprises


Mary Appelhof opened Flowerfield Enterprises in 1979 and published the book Worms Eat My Garbage in 1982. It is widely distributed nationally as well as internationally. In this landmark book she states: "When spring came, I used the resulting vermicompost in my garden and discovered that the production of broccoli and tomatoes was much better than I had dreamed possible". Mary wrote an entire chapter in her book about using castings to increase yield using nutrient rich, microbial rich castings to complete the kitchen scrap cycle – from food to garbage to food. Mary's introduction into growing food was a result of a different goal – making folks responsible for their own garbage.
Mary was a caring and ambitious environmentalist with a passion for nature. She influenced the world with her efforts. Mary passed over in 2005. She was recognized as a leader in vermicomposting. When Mary died, Nancy became the owner of Flowerfield Enterprises. Besides the products they sell, Flowerfield also does presentations from Girl Scout troops to national conferences, both on vermicomposting and compost tea. With Nancy at the helm, Flowerfield Enterprises is dedicated to continuing Mary Appelhof's legacy of improving the environment through knowledge and service to the public.
Nancy has worked at Flowerfield Enterprises for over 20 years. "It has become more and more evident that for our own health, the health of our children and our animals, we need to learn to produce less toxic and more nutritious food and reduce if not eliminate the use of toxic chemicals. Based on a better understanding of how soil, plants and nutrients interact I searched and began producing a new Flowerfield product in 2006 - Flowerfield Compost Tea. Rather than leach chemicals into the water supply, compost tea enhances the natural chemistry of the soil. The brewing process is monitored carefully to insure that beneficial organisms are present in sufficient numbers to out-compete any pathogens or toxins. Plants grow and produce crops in a natural, organic, safe environment. Growing food using compost tea is completely safe for people, animals and plants. Worm Castings are an important component of Compost tea along with organic compost and nutrients for the microorganisms."



Lori Evesque – Education Coordinator for Tillers International; started EatLocalSWMich Website; lives on Little Red Hen Farm


"I first became involved with food issues the first time I planted my own vegetables. Although I 'helped' my dad in his garden when I was young, it didn't make that great an impact until I started growing things myself. The next major impetus was after having children and realizing how important their food was. When we moved to Michigan when my kids were 3 and 1, I became involved with the co-op in Paw Paw and each year my involvement increased."
Lori has been involved with food issues for more than 20 years. She lives on a small farm where she grows water cress in a aquaponics system (sold to the co-op in Kalamazoo), makes maple syrup, periodically has bees (none currently), raises chickens and ducks, and grows some of her own food. As Education Coordinator at Tillers International, she directs the educational classes for the organization. These classes center on rural sustainability from farming organically and with draft animals, homesteading skills like canning, cheese making, and more. Through Fair Food Matters, Lori has also taught canning classes and started community gardens in the Kalamazoo area. In 2007, Lori started a website: EatLocalSWMich (a yahoo group) that exists to increase access to local food. It has over 750 members.
This has become an important part of Lori's life for "both myself and my family, I have found that what we eat has more and more impact on our health. I also believe it has a tremendous impact on the health and long term health of our community and local economy."
"I think everything that is happening (regarding farming and related food issues) has been wonderful and would like to see things continue. In many respects, I think things need to speed up in order to stay ahead of the societal decline I see coming. That said, I think society changes slowly unless there are drastic events taking place, which may well happen. Besides that, I think local, healthy food is only the first step in becoming a more resilient and self-sufficient community and would like to see an expansion from growing food locally to more production of value added foods as well as other products needed by people from soaps, household items, clothes, tools and more."



Karla Kauffman – Maple Tree Meadows Farm; Founded the Three Rivers Sustainable Food Group and helped develop the River Country Local Food Guide


"I became involved with food issues when a colleague at the West Michigan Environmental Action Council in Grand Rapids began focusing on the issue. It helped me focus my environmental activism on an area I enjoy and doesn't need as much scientific knowledge as other areas. Also, I grew up on a farm and had wanted for years to get back onto a farm and try to 'live the life.' So here I am in a fixer upper, exhausted, and also knowing it's where I need to be.
"My farm is Maple Tree Meadows, a tribute to the former name, Gleason Meadows, and the maple trees in the yard. I make a small income from hay my neighbor makes on the farm and a Soul & Soil retreat series for women in ministry. The rest is professional income, off the farm.
"This farm is central to my values. This is how I (following Thomas Jefferson) think we all should be able to live! Tending a small plot, producing most of what we eat, and having a life literally grounded in local connections and the Earth. I'm also hoping to be able to share the farm with others who want and need the connection as well.
"I've been on the farm for 5 years, involved in food sustainability issues for 10 or so. Since college I've made my food from scratch and paid attention to health and environmental issues with my food. I would like to see the SW Michigan area become known for sustainable farming practices. Developing networks among people and providing interesting invitations for health and good living via our eating wholesome food may be an approach. We recently had a local dinner in my barn - lovely. I'd like to see native species returned, such as paw paws as our banana substitutes. I'd also love to see local faith communities explore the responsibility of caring for the Earth and approaching sustainability from a theological perspective. For this community, that approach might attract people that otherwise would not be interested."



Penny Kelly – owner of Lily Hill Farm and Learning Center; Teacher, Author, Naturopathic Doctor


"From the time I was born to the time I left home at eighteen, our family grew all our own food. I spent my childhood helping to plant the annual garden, then weeding, harvesting, canning, freezing, and drying what we would eat all winter. We got our beef from Grandpa & Grandma who were still raising cows, chickens, and pigs. We made our own bread, sometimes got milk and eggs from Grandma, sometimes had our own chickens, and maintained a small orchard. We also bought fruit from a traveling guy who came by several times every fall with bushels of grapes, plums, peaches, pears, and apples. When I moved to the city, I was happy to be free of 'all that work' but quickly went downhill in terms of my health. I never put two and two together – nutrition and physical degeneration – until I was in my early forties and came down with severe rheumatoid arthritis. Then, in an effort to heal myself, I began to study nutrition, agriculture, health, and all things related."
Penny has been involved in growing and marketing food since she was a child; in helping to start Community Gardens in Kalamazoo MI in 2009, in teaching courses in "Organic Gardening" and "Getting Well Again Naturally" at the farm and on-line for over 15 years, and in helping the next generation of gardeners/farmers/food activists get a good understanding of the connection between the soil and our health as well as a good footing in the business world for over 20 years.
Penny became involved in helping start community gardens as a way of building relationships in urban neighborhoods. Her thinking was that if things became bad economically, difficulties could quickly arise. However, if people were working in the gardens all summer, side-by-side with their neighbors, they would be much less inclined to attack, be competitive, or hostile to those same people when times of need arrived. The gardens were a way of structuring cooperation and giving people both support and the connections that would encourage them to "feed one another" at all levels of being.
She became involved with helping nurture the next generation of gardeners/farmers/food activists through her classes and consulting work as a Naturopathic physician. Naturopathic medicine is not recognized in Michigan, but Naturopaths are allowed to teach. In the process of teaching others how to heal themselves, the next generation of gardeners and farmers is beginning to emerge. In addition, two of Penny's four children are now involved in seriously growing healthy food for others; her son raises pasture-fed chickens and her daughter both raises vegetables and bakes beautiful, nutritious breads and muffins for the Farmer's Market in Kalamazoo.



Barbara Norman – owner Barbara's Blueberry Patch, Covert, MI


Barbara is a third generation farmer on her blueberry farm in Covert, MI. She and her grandson sell blueberries, blueberry value-added products through a non-traditional CSA,
Farmer's Markets, and her products are available through Eater's Guild CSA year round. They also sell various vegetables and blueberry plants.
In 2007, Barbara received a NCR-SARE Diversity Grant to develop "The Continuing Face of Sustainable Agriculture Project. "This project carried the SARE Sustainable Agriculture story to well over 2,000 small scale, limited-resource producers and farmers," says Barbara. These included urban farmers in Detroit, MI, small-scale African-American farmers in several locations in Illinois, and the historical community of African American farmers in Nicodemus, KS.
Barbara also worked with Dr. Leroy Ray, Jr. in his Farm Research Cooperative, which encouraged African-American youth and small farmers to learn about science, agriculture and nature.



Kim Sanwald – co-owner of Brickyard Farms, Writer


Kim became interested in food issues over 7 years ago when she made a significant life-change and became a partner in a 5.5 acre vegetable truck farm. This choice took her far beyond her lifelong love of food, to someone who became immersed in how food is grown and the local food movement. "We are seasonal vendors at the Fulton Street Farmers Market in Grand Rapids. I am also Vice-President of the Market's Board of Directors. Being both a vendor and being on the Board allows me to get insight into two very different kinds of business models. One is the side of the farmer; the other is how the market relates to its local community.
Being a farmer, allows me to create relationships with our customers that span across many social and economic backgrounds. Learning what kinds of whole foods interest different cultures has been rewarding. There is the added benefit of sharing tips on food preparation, recipes and the challenge of creating excitement around using fresh vegetables. Both my partner Val and I find it curious, just how many people don't cook on a regular basis. One of the reasons I wrote a memoir/cookbook two years ago (Basics with a Twist), was to share with others how farming has influenced my thinking about food and the importance of supporting the local food movement.
"As our world continues to struggle with sustainability issues, I feel each of us has the power to create the kind of world we want to live in. As fossil fuels become more costly to produce, and the food industry model of cheap, processed foods slowly fall out of favor, each of us in the local food movement has a responsibility to help educate those interested and receptive to change. I feel this is best done by example of how we live. Many people who sell food at the market, don't necessarily eat the food they sell. We not only eat our vegetables, but somehow find the time during the busy farm year to put up as much as possible. That way we do our best to eat off our farm all year long. Time is a challenge for many, who live busy urban life-styles. Since moving to a rural area, I have learned first-hand how working with the land can't help but change your perspective. Although I have only been seriously involved in food issues for the past seven years, I feel that this is something that will only grow more important the longer we farm. We are both pushing 60, yet feel that we aren't interested in an early or quiet retirement. We feel we have a rich, yet modest life."



Punkin Shananaquet – Community Health Representative for the Gun Lake Band of Potawatomi


Through her work, Punkin emphasizes the importance of understanding diet as an essential component of a Native American lifestyle. She recognizes that the traditional diet of her ancestors is important in helping her people make healthy choices on what foods they eat and serve to their families. This is essential because of the high rate of diabetes in Native communities. According to Indian Health Services, American Indian youth aged 15 to 19 years saw a 68% increase in diabetes from 1994 to 2004.
Food systems including gathering, harvesting, collecting and preparing foods have long been a central part of Native traditional culture. For generations, Native communities gathered together to participate in seasonal harvesting activities such as maple sugar camps, fish harvests, rice camps and to plant and harvest crops. These activities have always brought together extended families, friends, and neighbors, thus strengthening their relationships with each other. Activities are based on cooperation. They create intergenerational connections, and are as important for social wellness as they are for physical health.
Because of these concerns, Punkin has been instrumental in providing educational programs through the Jijak Foundation and the Great Lakes Lifeways Institute for her community and interested visitors. Workshops on wild rice processing, the old way of making maple syrup and sugar, learning to prepare and eat wild game such as deer, goose, squirrel, etc. are held at the Jijak Camp, south of Hopkins, MI. At Camp Jijak, there is also a community garden where the Three Sisters (corn, beans, squash) are grown.
Punkin's daughter, Carly, was chosen by the Tribe to cook meals at their gatherings because she knows the traditional teachings about preparing food especially about being in a happy place as this mood is passed on through the cooking and one wants good relations with the food and those that partake of that food.
The Anishinabek have long understood the importance of balancing their needs with the needs of "all our relations"- plants, trees, animals and Mother Earth. The ancestors applied carefully developed systems to ensure this balance, and to protect and care for the resources of the Earth. Whether rotating hunting grounds, restricting rice beds for reseeding, offering tobacco before harvesting or sharing the harvest with birds and animals, sustainability is not a new idea for American Indian communities.


---
Hidden Cost of Hay for Small Scale Rotational Grazing ©
Ron Klein, Windshadow Farm, & Dairy


The cost of maintaining livestock is the major expense in operating a dairy and creamery. High ticket items are harvested forage (hay), grain and mineral. There are several profitable dairies in the Midwest that have been able to switch to low or no grain and drop hay costs by emphasizing prescribed or rotational pasture grazing. Rotational grazing requires attention to the nutritional quality of growing forage, condition of livestock, moving animals to new pasture swards and assuring that the life giving soil is healthy and soil micro flora and fauna robust. Studies in Ireland and New Zealand have shown that with a balanced grazing system, nutrient dense forage, and healthy soil, additional grain does not result in a significantly profitable increase in milk.
Though we view each acre of pasture as a 43,560 square foot solar panel, our primary focus is soil. And that healthy soil ultimately has everything to do with profitability, quality of life for man and beast, clean water and, ultimately, a healthy environment for now and into the future.
We earned a grant to draft a Comprehensive Nutrient Management Program (CNMP) under the guidance of a highly skilled expert in soil science and nutrient management. Our consultant was very much in tune with ecoagricultural and holistic/natural practices. A very detailed assessment of our farm's total nutrient production and needs was completed in a few months. The nutrient content of soil, manure, soiled bedding, straw and hay were tested. Surveys were made of all topography with detailed maps. The extent of slopes and proximity to drainage that flowed into the Black River precluded all but a small area being suitable for tillage.
We set a long term goal for a hay yield of 5.0 tons/acre/year that would translate into approximately 2,000 lbs. of available forage/acre per 60 day rotation. We chose a 60 day rotation to break the parasite life cycle rather than peak vegetative growth. If the pastures got ahead of the animals we'd save money by haying and keeping forage in a vegetative-nutrient dense-growth phase. The calculations to achieve our goal of producing harvestable forage and after soil tests indicated we would have to add nutrients equivalent to an 18 inch layer of our manure bed pack over our pastures. It took us 26 years to build 18 inches of excellent soil at our farm, Dancing Turtle, in Kalamazoo County, on top of glacial gravel outwash and that was just an acre garden. We are obviously in this for the long haul. We became very sensitive to how and where we spread manure. We rebuilt an older PTO driven sprayer to spray excess milk and whey. And knew that since we were deficient in nitrogen (N), Phosphorous (P) and Potassium (K) we had to be deficient in trace minerals and micronutrients. But where to begin with a mere 30 acres?
We rejuvenated our west 8 acre pastures first. Our soil analysis indicated we would need to initially add 600 pounds of lime, 130 pounds of K Mag (potassium and magnesium), 530 pounds of potash, 150 pounds of Map (10-50-20) and 75 pounds of urea per acre to meet our nutrient needs. The cost would be $314.75 per acre divided into two applications. We priced out "organic" sources for these nutrients and learned that the cost would have broken the bank, so we settled on commercial fertilizer just to start a decent stand of forage. We had quite a bit of machine work to do. The first pass of the disc cut through the sod to reveal yellow powdery clay that looked like sand when it was dry. We smoothed out ruts and furrows, and rolled the base. We hired out the first application of fertilizer. Though we were supposed to make two fertilizer applications we could only afford one. The pastures were seeded with a diverse forage mix, and we knew that by shallow disking most of the field we would be able to regrow many of the forbes, weeds and grasses of the original pasture. A diverse pasture is not only beautiful with flowers and grass; it also provides higher quality nutrition and interest for our grazing dairy goats. Slopes were mulched with four tons of moldy hay. And we were blessed with several days of misty rain. After spending $326/acre (including labor, fertilizer, seed and equipment rental)-the 8 acre (out of 28 acres total) pasture looked great the following year and has since received all of the manure and bedding from our dairy barn.
So, we have green pastures, nice grass and legumes. And now folks (armchair experts) are saying "you'll start saving money by taking hay from your own property and-TA-TA---you will be sustainable!!!!" Lucky you, but we knew it could not possibly be that easy. So, I sharpened a bunch of pencils and asked:


What is the real cost of hay? Is it cost effective for us to harvest hay from our land or better to purchase it and focus on controlled grazing?



In talking to fellow grazers, I was surprised to learn that they often would mow their pastures to feed their hay back to the soil, and then purchase hay and think of it as a component of their fertilizer program. Why? Because a lot of nutrients (consisting of N,P, K, trace minerals and micronutrients) are removed with each ton of hay that is cropped.
According to the Penn State Agronomy Guide each ton of timothy grass hay (which is not our "best" hay) removes 50 lbs. of nitrogen (N), 15 pounds of phosphate (P2O5) and 50 pounds of potash (potassium, K2O). Studies from Ohio and Mississippi show similar results (Table I). And even if removed hay is fed and the resulting manure spread there is still loss, plus any nutrients retained in manure and bedding are moved around the farm to other fields. Of course nutrients also head out the farm gate in the milk truck. With nutrient loss over a few years, the quality of hay being put up diminishes. Since plants need balanced nutrients, a deficiency in one means that forage plants can no longer take up all nutrients efficiently resulting in compromised growth and limited nutritional quality for grazing animals. Noxious weeds start to take over and time is spent dealing with toxic plants like horse nettle, milk weed and nightshade. So what does it really cost to put up your own hay realizing that:

You cannot take from your pastures without giving back?




TABLE I: POUNDS OF NUTRIENTS REMOVED PER TON OF HAY
| | | | |
| --- | --- | --- | --- |
| NUTRIENT | PENN STATE STUDY GRASS (TIMOTHY HAY) | OHIO STUDY COOL SEASON GRASS HAY | MISSISSIPPI STUDY BERMUDA GRASS HAY |
| NITROGEN | 50 | 40 | 45 |
| PHOSPHORUS | 15 | 13 | 12 |
| POTASSIUM | 50 | 50 | 35 |




The cost of replenishing lost nutrients

I'll use commercial fertilizer for this discussion and only focus on the N-P-K lost as per the Penn State Agronomy Guide, i.e. 50 lbs. N, 15 lbs. P and 50 lbs. K. And I need to add a disclaimer, fertilizer prices vary throughout the year and from region to region, the numbers I am using just illustrate a point and provide a way of thinking about the question as to whether it is better for a specific farm to harvest hay or purchase it. Remember each farm is different. First off,

we need to purchase fertilizer for the specific components needed to feed our soil and know how to calculate the "true" cost of that component

. For example, how do we calculate the true cost of nitrogen in urea (46-0-0)? First, we need to know how many pounds of N are in a ton of fertilizer (in this case, urea). The "46" indicates the percentage of nitrogen in the mix. Since fertilizer costs vary throughout the year we'll just use early 2013 prices.
46% x 2,000 lbs. /ton= 920 lbs. of N/ton of urea. Apply a ton of urea and you are actually applying 920 lbs. of nitrogen. In early 2013 urea sold for $545/ton. So,

920 lbs. of nitrogen costs $545, and a pound costs $0.5924 or $29.52 for 50 lbs.



There are other sources of nitrogen, with different percentages of N per ton. If you know the true cost of nitrogen per pound you can more wisely purchase fertilizer, otherwise it is easy to get hosed.

We can get our phosphorous (P205) from DAP (18-46-0, diammonium phosphate, 18%N, 46% P). In early 2013 DAP was $635/ton. There are 920 lbs. of P and 360lb N per ton of DAP. Replacing our 15 lbs. of P would cost $10.35 and we'd pick up an additional 5.8 lbs. of nitrogen with our 15lbs of P. This nitrogen input can be subtracted from our urea input to lower our urea costs, but usually is not. For this discussion I won't subtract it. Potassium (K2O) from potash (0-0-60, 60% K) was $585/ton. With 1200lb/ton of K per ton of potash we'd be looking at $.4875/lb. or $24.38 for the 50 pounds removed per ton of hay.

Thus, cost to replace our lost nutrients per ton of grass hay would be: $29.62 for 50 lbs. N, $10.35 for 15 lbs. P and $24.38 for 50 lbs. K, for a total of $64.35. So, there is a great season and a first cutting harvest of 2 tons of grass hay per acre then, the cost per acre could be estimated to be $128.70 for lost N-P-K. We need to add an additional $10 for the cost of spreading this lost fertilizer. (Additional cuttings would vary in quality and tonnage, so just for this calculation we'll only use first cutting grass hay.)



Total cost to replace lost nutrients: $138.70/acre




We cannot afford haying equipment and have to hire someone to cut, rake, maybe ted, bale, haul and stack in our hay barn. Custom haying is charged either by the hour or the task. The Michigan State Extension website has a table that lists the average cost of agricultural operations for any given year on a per acre basis. Using 2013 data we can calculate an estimated cost of custom haying as summarized in Table II.


Table II
| | |
| --- | --- |
| Task | $/acre |
| MOW | $12.85 |
| RAKE -1 | 6.18 |
| RAKE-2 | 6.18 |
| BALE @0.86/SQUARE | 57.831 |
| TOTAL | $83.04 |
1. Based on 2 tons per acre, 60 lbs. per square, or 67 bales. Lighter squares would mean a higher cost. 45 pound squares would mean around 89 bales per acre for a cost of $76.54 or $101.75 per acre.



Just a word on producing square bales: Our cost per acre for 60 lb. square bales dropped in the field would be $83.04. For our (theoretical 2 tons per acre) we would expect 67bales (4,000lbs ÷ 60 lb. /bale), at $1.24/bale, or $41.50/ ton! Folks who like smaller bales would pay less per bale but more per ton. From our example (see footnote Table II), we'd expect 89, 45 pound bales at $1.14/ bale, but $50.89 per ton! Round bales because of less machine time drop the cost per ton.

But I need to get this hay into the barn. From the same MSU Extension Service tables unskilled agricultural laborers were paid on average $13.46 per hour. We'd need two people working the wagon, and then stacking in the barn. We can estimate at least ¾ hour of uninterrupted work, excluding travel time and rest breaks. An hour would be more reasonable, but we'll stick with 45 minutes for 67 60lb bales. So for two workers at $13.46/hour we would have to add an additional $20.19 to g

ive a total cost of $103.23/acre, or $1.56/bale of grass hay, or $51.60/ton!

(Our 45lb. per bale example would be $1.37/bale or $60.97/ton-the cost would likely be higher since there would be more labor involved in putting up 89 bales versus 67 but you get the point.) Anyway-cost wise we are looking good!

Now, if we add the hidden cost per acre to replace nutrients removed we get: $103.23 stacked in the barn, plus $138.70 in nutrient replacement costs, or $241.93/acre. That translates into an

actual cost of $3.61/60 lb. square or $120.95/ton of grass hay assuming a yield of 2 tons per acre. How can that be? So let's do the calculation per ton:





On a per ton basis we'd have: $41.50/ ton dropped in the field, $10.09/ ton to stack in the barn, $64.35/ton for lost nutrients and $5/ton to spread replacement nutrients. That comes to a true cost of $120.94/ton.

A little less because I rounded off, but essentially the same so let's call it $121/ton of grass hay as the true cost. (Our 45lb square bales would cost us $130.25/ton or $2.93/bale. Or, sixty eight cents less per bale but $9 more per ton.)

One of the other variables with custom haying is being able to time your harvest to obtain hay at peak nutrition. Custom hay producers will likely be harvesting their fields at the same time your fields are at their prime. Unless a premium is paid to give your fields a higher priority it is likely you will not be able to harvest until after portions of your fields have started to go rank.



Livestock eat pounds NOT bales of dry forage.


We buy hay for our 100 dairy goats by the ton NOT the bale. There is great variation in bales of hay. We have purchased second cutting hay for $5/bale from different producers bales ranged in weight from 45 to 60 pounds! We determine our hay needs in tons and then convert that number to a specific size bale (square, or round), not the other way around. We are also aware that is great variation in the nutrient content and quality of the forage.



How much hay do you need?

With our dairy goats we need to consider the possibility of our grazing season ending in late October and beginning again in Mid-April-we figure approximately 170 days of feeding only hay. Each dairy goat should consume 4-5% of their body weight per day, and I add an additional 1% for waste-goats waste hay. That gives me a conservative dry matter uptake of 6% of body weight. Thus a 100lb goat should have access to 6 lbs. of dry hay per day or 1,020 lbs. of hay for the winter. For our herd of 100 does, plus four bucks with an average weight of 125lbs, translates into 7.5lbs of hay per goat every day and 780 pounds per day for the herd. The total for winter would then be 132,600 pounds or 66 tons. Since we need to keep dry forage in front of the does during our milking season, I add an additional 190 days assuming 2% body weight with the rest coming from grazing. That gives us an addition 23 tons to be safe. Left over hay can be carried into the next season. Thus, the total tons needed would be 66 tons for winter and 23 tons to carry through the rest of the year for a total of 89 tons.

Things get complicated when we need to divide the tonnage into first and second cutting hay with second cutting fed during late gestation through lactation, plus feeding our replacement doe-lings.
We have a strong motivation to extend our grazing season to drop hay costs. Grazing will allow feeding less hay and that which would be fed while does are on pasture can be less expensive first cutting grass-depending on its nutritional content.



So what to make from all of this?



Think about hidden costs and hidden benefits. If it costs (true cost) approximately $121/ton to produce hay from your own land then buying hay at $125-130/ton for grass hay does not sound all that bad. If you need carbon and nutrients you could also see a further benefit IF you think of purchased hay as a fertilizer input. Using our calculations, each ton of hay could bring around $64 in nutrients at early 2013 prices (that does not include carbon and trace minerals) to the farm. There is also another benefit; I like the idea of buying local and supporting my neighbors who produce hay. Their scale of production is more cost effective than mine would be, in large part using hay in a crop rotation system, and pricing includes fertilizer costs.

The most common way nutrients are wasted and quality forage lost is the failure to maintain proper soil pH. In a prescribed or rotational grazing system that translates to adding lime. Lime does add a cost, but without an appropriate pH, optimal or close, we are just tossing away our dollars when applying nutrients. The nutrients are not available to plants for uptake, not utilized and wash away. Washed away nutrients are serious environmental pollutants. pH plays a complex but absolutely vital role for nutrient absorption. Eventually, grazing livestock depositing urine and manure, and manure application, as we recycle nutrients, will result in acidifying soil and require the application of lime to keep pastures productive.



"Without proper pH, you are throwing away money and forage quality when applying nutrients."

Jeff Douglas, NRCS, Van Buren County, Michigan.


There is great benefit in enriching our soils and enhancing the quality of our forage for your farm, neighboring farms and the environment in general. Quality forage means healthier animals, higher quality milk and cheese, and reduced costs. If, for example, a robust forage base allowed us to increase our total yearly grazing by 45 days we would save 780 pounds of hay per day, or 35,100 pounds, or ~18 tons. 18 tons at $130/ton is a savings of $2,300. Higher quality forage would also allow dropping feeding hay during our milking season by 13 tons for a total savings of $4,000. And by using feeders that cut waste (that extra 1-2% I add in figuring our herd's hay needs for the year there would be more savings. Wasting hay by inefficient feeding is like driving down I-94 and tossing cash out the window.

As you get into this farming thing it is important to think deeply to find and understand hidden costs and realize that you'll be often be more successful using a sharp pencil instead of more sweat and plowing.

Just think about it.
Best Wishes, Ron



Ron and Suzanne Klein, with two livestock guardian dogs, and 104 spoiled dairy goats, own and operate Windshadow Farm & Dairy in Bangor. They are partners with Tom and Cathy Halinski of Evergreen Lane Creamery in Fennville where the farm's goat milk is magically converted into excellent soft and ripened cheese. http://www.evergreenlanefarm.com/ Windshadow Farm is a Grade A dairy and also MAEAP verified in Cropping, Livestock and Farmstead. The dairy is pasture based with forage harvested by the dairy herd through managed rotational grazing.



Thanks to Steve Bemis, custom hay cropper, and Jeff Douglas, expert grazing specialist and Conservation Officer for the Natural Resources Conservation Service, Van Buren County, Michigan for insight, critical commentary and direction.



References:



Annis, David,

Fertilizer-Buy the Numbers

available at http://www.noble.org/ag/soils/buy-the-numbers/ check out the articles listed at http://www.noble.org/ag/soils/

Brady, Nyle and Weil, Ray (2008)

The Nature and Property of Soils

, 14th edition Prentice Hall, Columbus Ohio. (A valued reference book).

Frankenfield, Andrew (July, 2008)

Determining the Cost of Hay

, Field Crop News, Vol. 08:20, July 22, 2008

Halligan, James Edward (1912)

Soil Fertility and Fertilizers

, republished by Forgotten Books 2012, www.forgottenbooks.org (A classic!) Modern editions have a lot of chemical formulas and math that illustrates how far we are removed from the reality of the natural world).

Kauppila, Dennis and Rogers, Glenn (May, 2008)

Hay and the Cost of Fuel and Fertilizer

. University of Vermont Extension



Michigan Custom Machine and Work Rate Estimates (2013

), Michigan State Extension available at: https://www.msu.edu/~steind/1_2012%20Cust_MachineWrk%2010_31_11.pdf

Newport, Alan (April 25, 2013)

Is Hay Nutrient Removal Still An Underrated Cost?

Prairie Farmer, accessed at http://farmprogress.com. (Accessed 10/23/2013)



Ohio Agronomy Guide 2013-2014

available at http://agcrops.osu.edu/specialists/fertility/fertility-fact-sheets-and-bulletins/agron_guide.pdf



Penn State Agronomy Guide 2013-2014

available at http://extension.psu.edu/agronomy-guide

And we also have:



Fertilizer Calculator

available at: http://www.crystalsugar.com/agronomy/agtools/npk/


Fertilizer cost estimates:


http://www.ams.usda.gov/mnreports/gx_gr210.txt
http://www.ers.usda.gov/data-products/fertilizer-use-and-price.aspx#.UeM_wawU-So"though historical prices through 2013 are included


GRAZE-monthly

print magazine available at www.grazeonline.com . This is a must if you are seriously considering a graze based farming operation for dairy or meat.


Natural Resources Conservation Service (USDA)

. Many excellent educational videos available via U-Tube and boots on the ground-walking the land-expertise.


Van Buren County Soil Conservation District

, Paw Paw, Michigan

© 2013 Windshadow Farm & Dairy, LLC


---
A Tree Story:
by Jon Towne



In 1982, a honeylocust seed was planted in a little nursery at the School of Homesteading which became a small tree: After a couple of years it was transplanted to shade the house up the road at the Land Trust Homesteading Farm. It grew fast in its 3 decades putting on more than an inch in diameter in some years. It soon cast its limbs over the two story house nearly meeting the older black walnut on the north side. The tree worked hard providing much needed shade keeping the appreciative occupants cool in the summer. It removed carbon out of the air. In some later years it produced seeds in foot long pods of its own, many of which were wheelbarrowed over to feed the cattle in late fall when they needed it the most. Seedlings sprang up in the pastures, I wonder why? 2013 was also a productive year, this tree became festooned with seed pods. But change was needed. With a new metal roof and more insulation, the house was less in need of cooling, and more in need of the sun's energy to heat water. A decision was made and this tree was brought back down to earth. Its heavy wood will provide much needed warmth next winter and the trunk will provide a saw log. The Chinese chestnut and the beech waiting in the under story will now have their chance to grow. Meanwhile the honeylocust branches, still laden with nutritious pods, have been taken to the pastures for the cattle to eat. Maybe more young honeylocust will spring u

p there....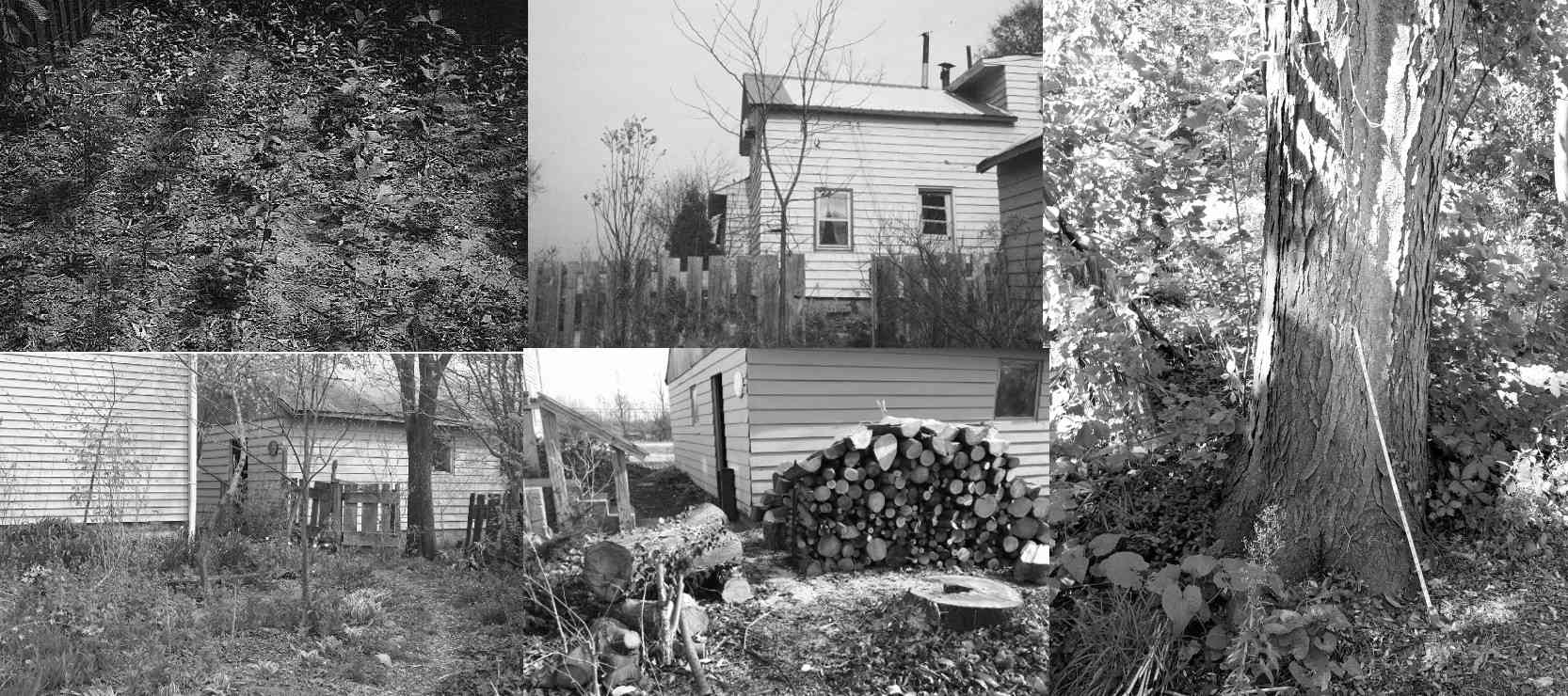 ---
Passing Organic Farmland to the next generation, a Southwest Michigan




Eutopia

One of four Pre-conference Field Trips sponsored by the Agriculture, Food and Human Values Society . Organized by Laura DeLind, Ken Dahlberg, Maynard Kaufman, and Taylor Reid June 19, 2013 A synopsis: http://www.michiganlandtrust.org/BangorFieldTrip.pdf

Have a Merry Christmas and a warm winter! Jon Towne

---
Back to MLT Newsletter Page